NOTE: Our menus may vary at each location. Not all items listed here are guaranteed to be on the current menu.
Brewed Coffee– We always have a dark and medium roast available. They rotate out each day, so you can try all of our roasts!
Americano- Espresso topped with hot water.
Breve- Espresso with half and half instead of milk.
Bullet Proof- Espresso with unsalted butter and MTC oil.
Cafe Au Lait- Espresso with hot milk added.
Cafe Cubano- Espresso that has been sweetened with sugar and topped with a layer of foam.
Cappuccino- Has an even distribution of espresso, steamed milk, and foam.
Caramel Macchiato- Steamed milk with caramel syrup, marked with espresso, and topped with caramel drizzle.
Cortado- Espresso mixed with an equal amount of warm milk. Originated in Spain.
Dark Chocolate Mocha- Espresso, steamed milk, and chocolate.
Espresso- Concentrated form of coffee served in small, strong shots.
Flat White- Espresso, steamed milk, and a thin (flat) layer of foam.
Hot Eye Opener- Espresso, espresso syrup, and half and half.
Latte- Espresso with steamed milk and a layer of foam.
Pour Over- Brew method where hot water is poured over the coffee grounds with gravity taking over.
Red Eye- Regular coffee with one shot of espresso.
Vietnamese Coffee- Espresso sweetened with condensed milk.
Almond, Apple, Blackberry, Butterscotch, Caramel, Cherry, Cinnamon, Coconut, Dark Chocolate, Espresso, Frosted Mint, Gingerbread, Hazelnut, Irish Cream, Kiwi, Lavender, Mango, Maple Spice, Mocha, Peach, Peppermint, Praline, Pumpkin Pie, Pumpkin Spice, Raspberry, Salted Caramel, Spiced Brown Sugar, Strawberry, SF Caramel, SF Dark Chocolate, SF Hazelnut, SF Irish Cream, SF Raspberry, SF Strawberry, SF Vanilla, Tiramisu, Toasted Marshmallow, Toffee Nut, Vanilla, White Chocolate
Cold Brew 
Iced Latte
Iced Americano
Iced Cappuccino
Iced Mocha
Nitro Coffee
Frappes
Eye Opener
Breve
K-Cup Pods– Guatemala, Bald Brothers, Brazil, MidWest Dark
BEANS (whole or ground)
Relationship Coffee– We buy directly from the farmer and pay more than "fair trade" prices. Our purchases help build communities. When you buy these roasts, you are also helping to support communities around the globe. 
Green Block Blend
Bald Brothers Blend
Midwest Dark Roast
Rwandan
Guatemalan
Sumatra
Columbia
Nicaraguan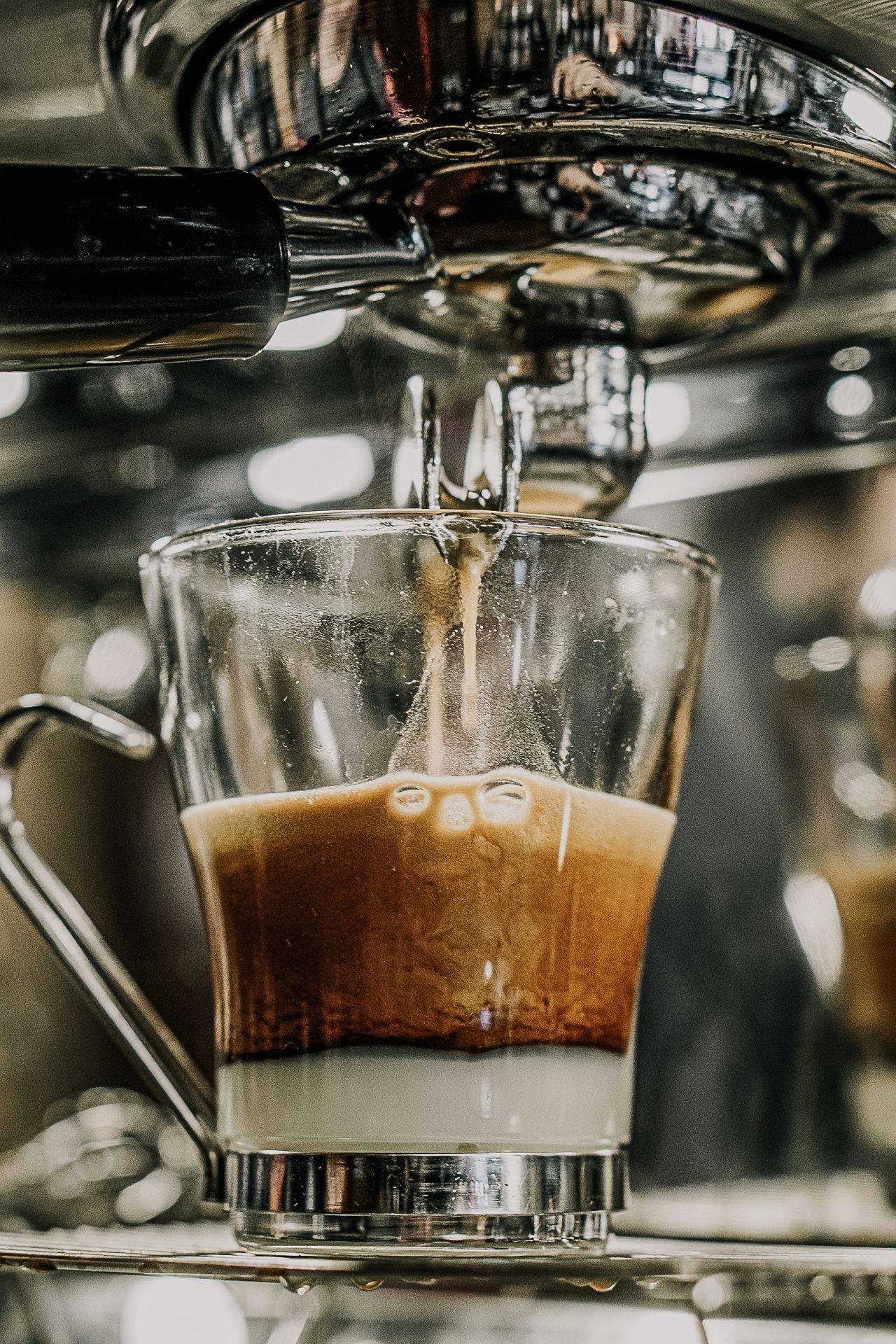 Iced Tea
Chai (Hot or Cold)
Dirty Chai
Cambrick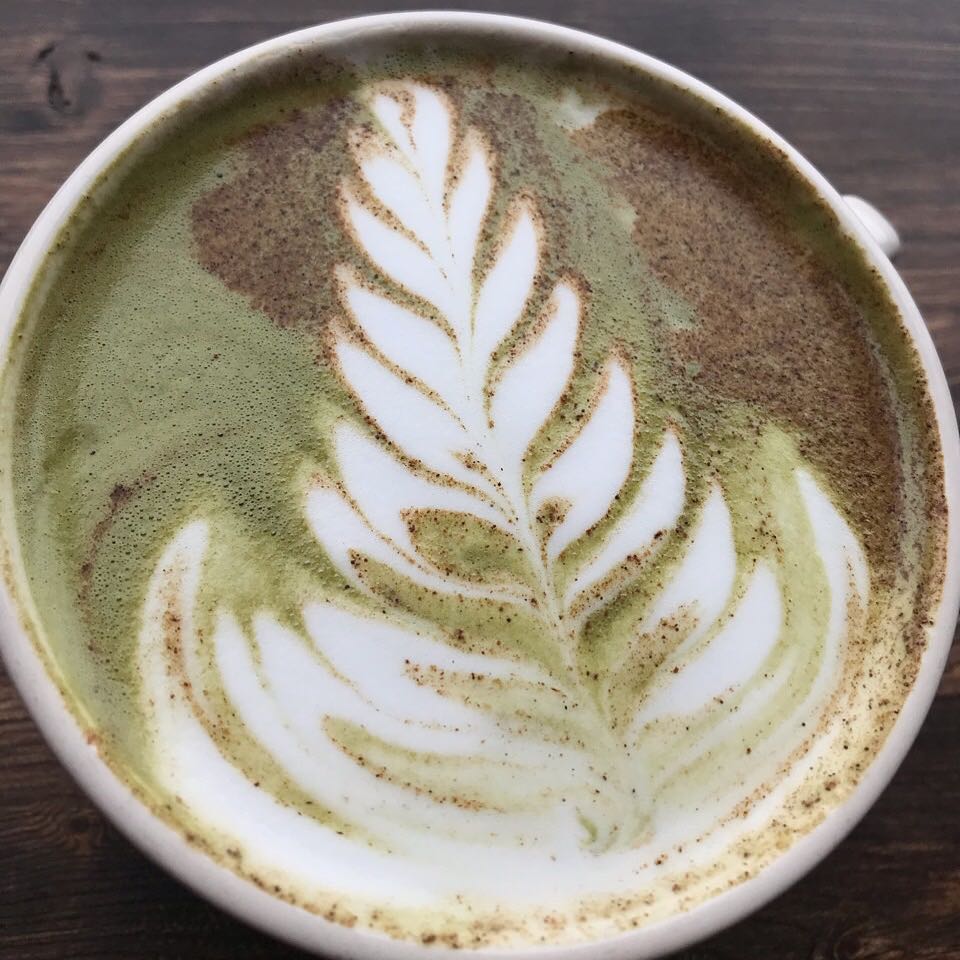 Italian Sodas– Carbonated water with syrup flavor.
Cremosa- Carbonated water, syrup flavoring, and half and half.
Soft Drinks
Lemonade
Lotus- Natural energy drink
Matcha
Smoothies
Steamer– Steamed milk with syrup.
Cambrick
Hot Tea
Chai/ Dirty Chai
Hot Chocolate
Matcha
Smoothies
Egg, American cheese, choice of sausage, bacon or ham, and choice of bagel, croissant or English muffin.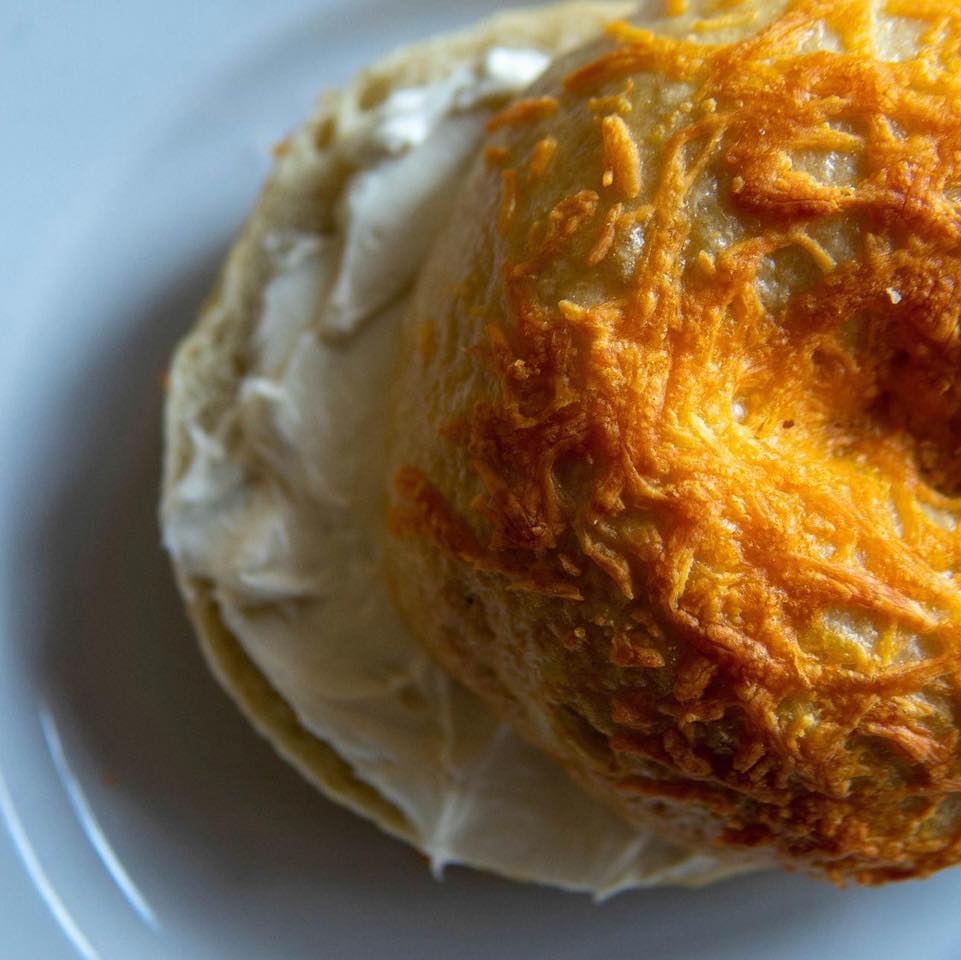 Asiago
Cheddar
Everything
Mozzarella
Italian, Toasted Sesame
Plain
Veggie Quesadilla– cream cheese spread, provolone cheese, red onions, assorted bell peppers, spinach, tomato, and scrambled eggs.
Bacon Quesadilla– cream cheese spread, provolone cheese, red onions, assorted bell peppers, spinach, tomato, scrambled eggs, and BACON!
Bacon Lovers– Eggs, bacon,  and cheddar 
Veggie– Eggs, peppers, onions, tomato, spinach, and mozzarella cheese
Triple S– Eggs, sausage, spinach, and Swiss cheese
Two Cheese– Eggs, mozzarella, and cheddar cheese
Country– Eggs, ham, and cheddar cheese
Very-Veggie Bowl– eggs, spinach, onion, bell peppers, tomato, mozzarella cheese.
Super Bowl– eggs, cheddar cheese, sausage, bacon, ham, tomato (side of salsa).
Dana's Parfait– Our homemade granola, vanilla yogurt, and fruit.
Bowl of Granola– Our homemade granola with steamed or cold milk.
Baked Oatmeal– Homemade baked oatmeal topped with steamed milk.
Waffles– includes 2 waffles with butter and syrup.
3 Cheese Pesto– Mozzarella, provolone, and Swiss cheeses with pesto.
Turkey Pesto– Turkey, pesto, mozzarella, spinach, and tomato.
Bacon Lovers– Bacon, mayo, spinach, and Swiss cheese.
Bacon Grilled Cheese– American cheese and bacon.
Ham and Swiss
Cranberry Brie
WRAPS (half or whole, with chips/pretzels)
Chipotle Wrap– Chicken, bacon, provolone cheese, crushed jalapeno chips, Southwest chipotle sauce, tomato, and spinach.
Turkey Pesto Wrap– Turkey, pesto, mozzarella, spinach, and tomato.
Ana's Wrap– Ham, onions, spinach, tomato, provolone cheese, mayo, and Greek dressing. 
House Salad- Spinach, tomato, onion, peppers, and cheese. Meat can be added for an upcharge. (Dressings: Garden Italian, Creamy French, or Ranch)
Homemade every day and includes chips/pretzles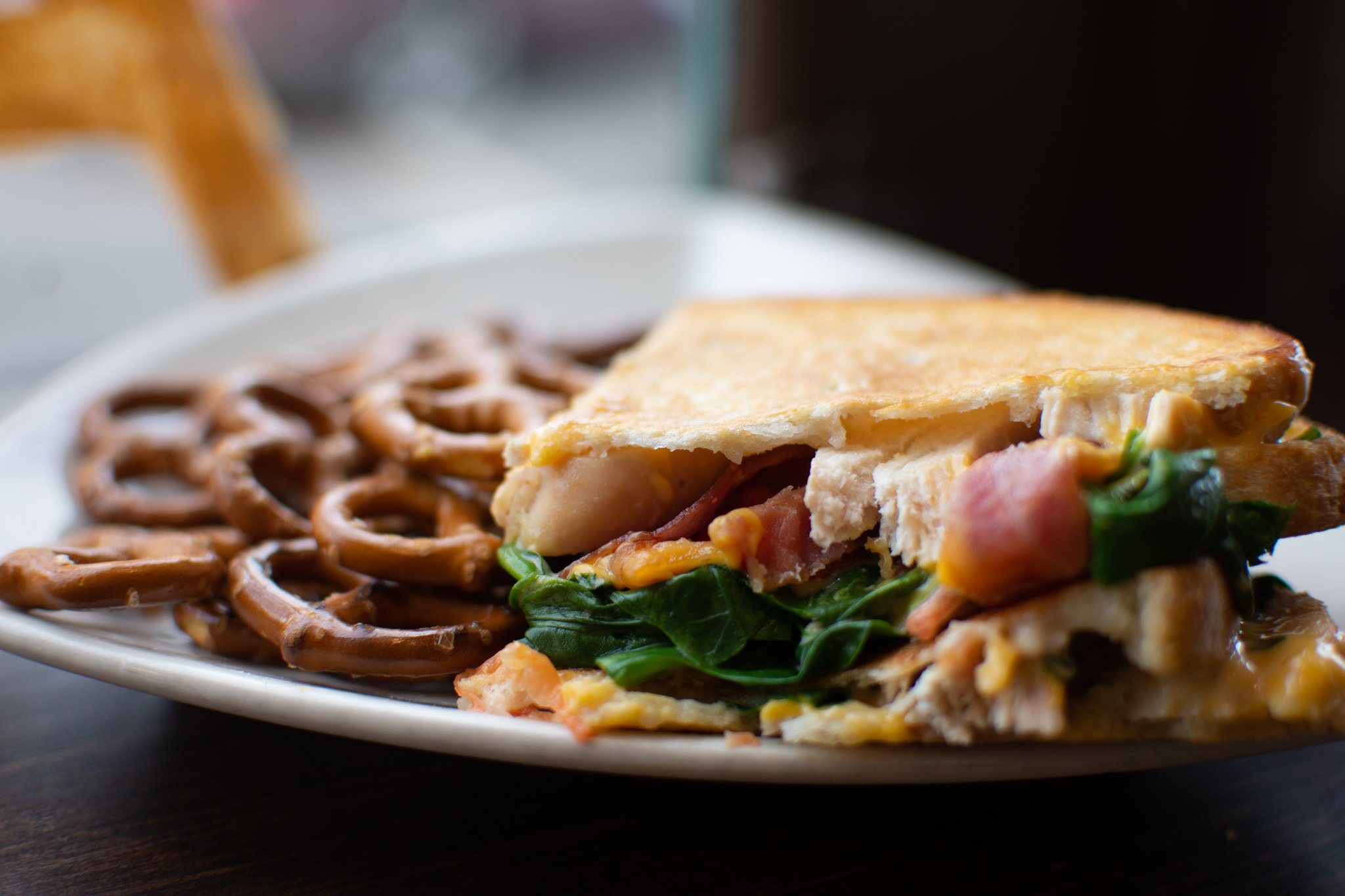 Chocolate Chip
Frosted Sugar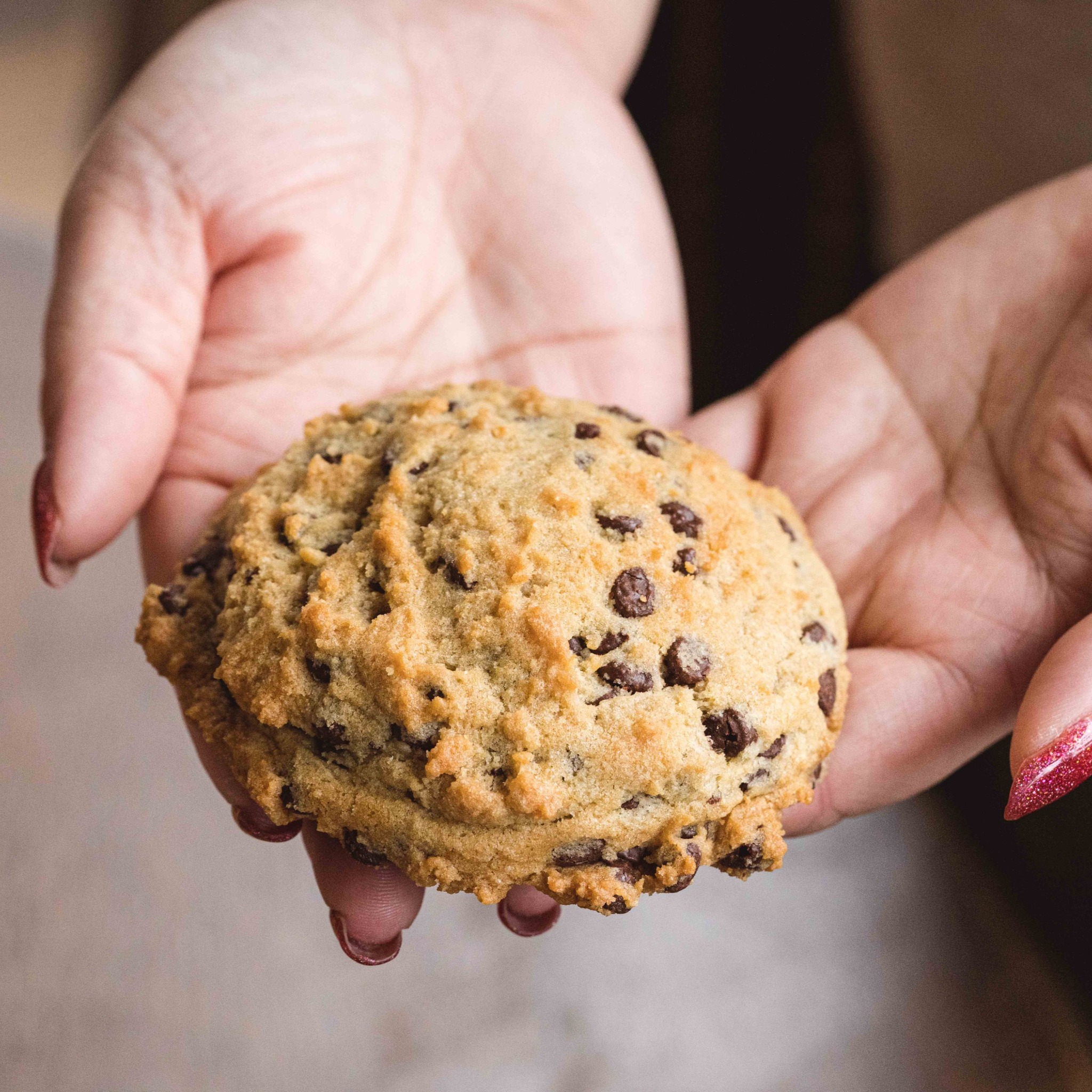 Banana Chip Coffee Cake
Blueberry Chai Coffee Cake
Raspberry Coffee Cake
Cocoa Sour Cream Coffee Cake
Toffee Nut Coffee Cake
Apricot Cream Cheese Coffee Cake
Cinnamon Crumb Coffee Cake
Cinnamon Walnut Coffee Cake
Yummy Peach Coffee Cake
Best Ever Coffee Cake
Cream Cheese Cinnamon Rolls
Maple Frosting Cinnamon Rolls
Blueberry Lemon Cake
Chocolate Whiskey Cake
Brownies
Raspberry Pie Bars
Bailey's Irish Cream Chocolate Chip Bars
Frosted Sugar Cookie Bars
Scones