Goshen | Elkhart | Ivy Tech Elkhart
Since 1996, when we opened our doors, we've been focused on a few important things.
To provide our community with great coffee and a place to gather.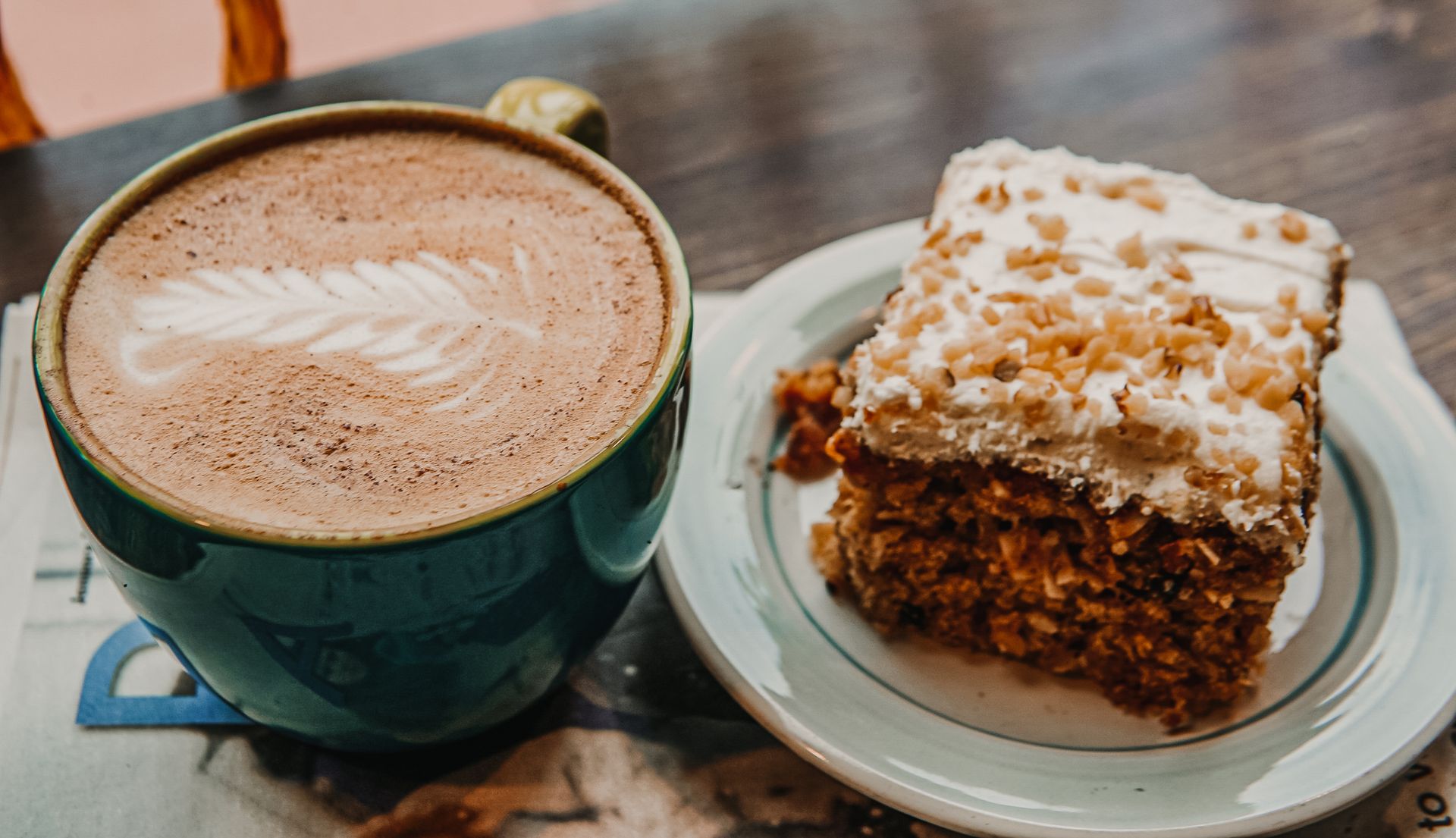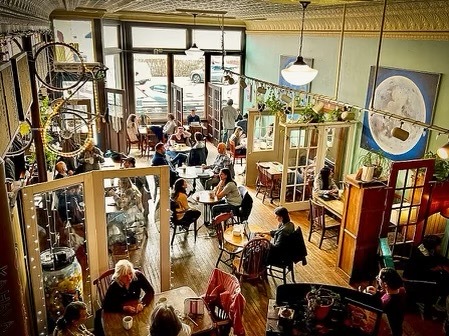 Goshen Brew
118 East Washington Street | Goshen
574.533.5990
It's been said that our original location in Goshen is the unofficial caffeine supplier for the city of Goshen. Our Goshen space provides a great place to catch up with friends, bump into people you know, grab a space to catch up on work, or just enjoy a great cup of coffee and a house-made treat. 
Hours: M-F 6:30 am – 6 pm, Saturday 7 am-6 pm, Sunday noon-5 pm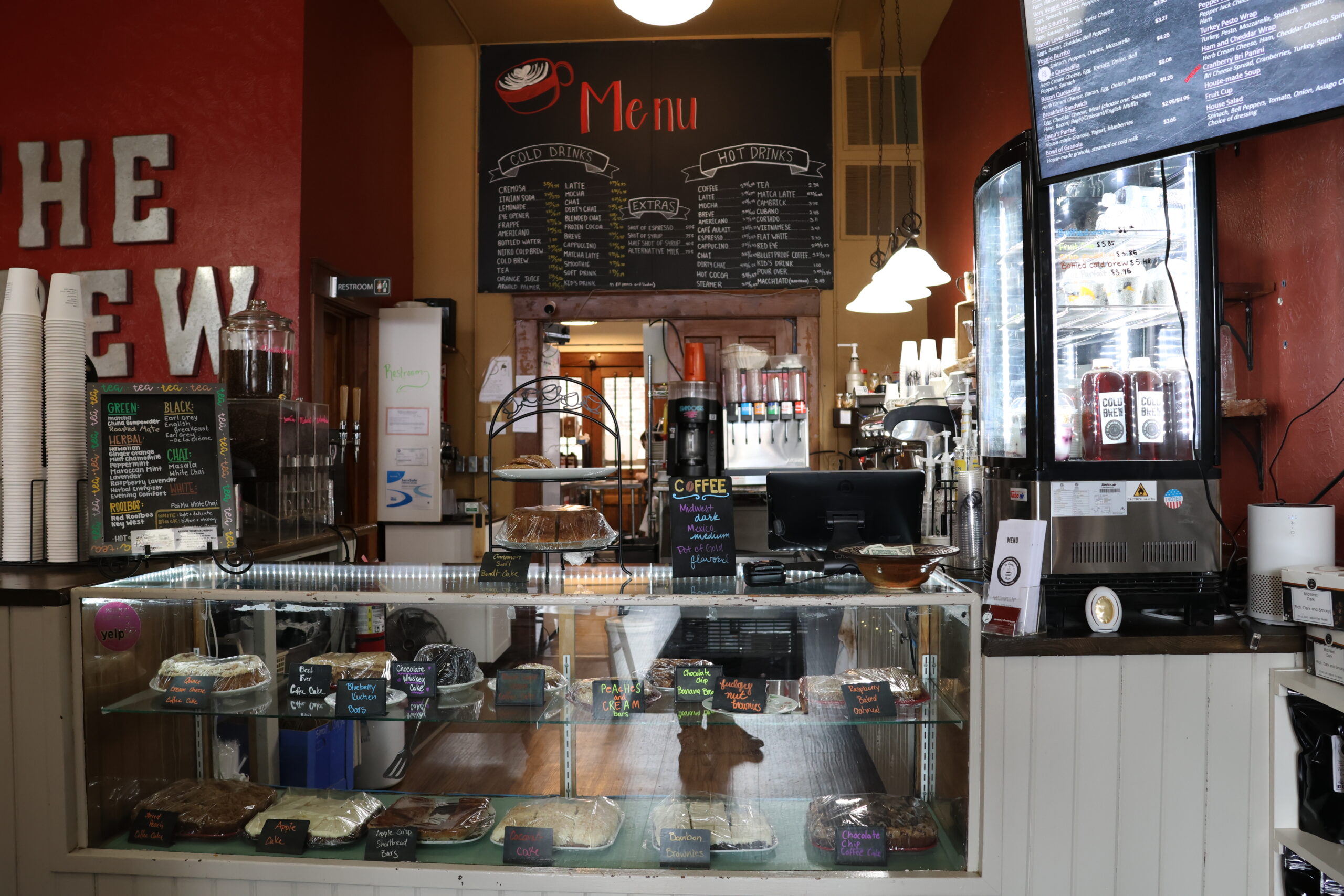 Elkhart Brew
113 East Lexington Avenue | Elkhart
574.575.5354
Walk into our Elkhart location any time of the day, and you'll find people on laptops working away, friends meeting and sipping their favorite drinks, and business meetings happening. Our Elkhart Brew is a place to hang out and get work done, regardless if it's on your laptop or with a business colleague. 
Hours: M-F 6:30 am – 6 pm, Saturday 7 am-6 pm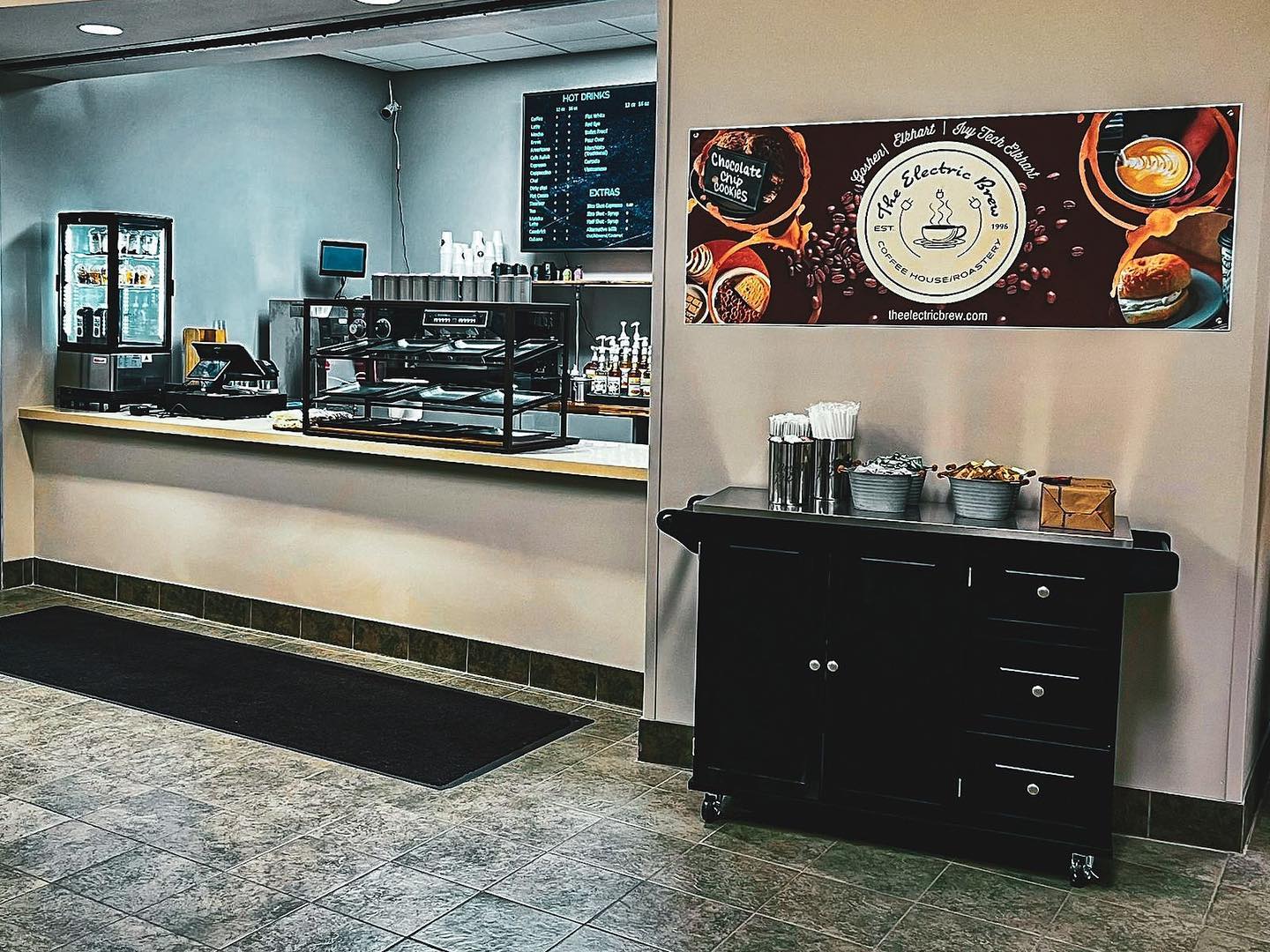 Ivy Tech Elkhart Brew
22531 CR 18 | Goshen
574.500.5964
Located conveniently between Elkhart and Goshen, this spot is open to the public and offers a full menu of drinks, baked goods, and food. It doesn't matter if you're a student or a community member; you are welcome.
Hours: M-Th 8 am – 7 pm, Friday 8 am-1 pm (Hours my vary depending on Campus breaks and closings)
We're about more than what's in your mug.
Conference Room
Sometimes it's good to just get out of the office. Or perhaps you need a space to meet with a few people.  Tucked above our Goshen location is a great conference room.
Catering Services
Let us help you with your next gathering. We offer your favorite parties, sandwiches, and even charcuterie boards! Throwing a party should be easy! Let us help you have the perfect event.
Espresso Bar
Our mobile espresso bar lets you have your favorite specialty drinks at your gathering.  Great for employee appreciation days, weddings, graduation parties, or any gathering.
Fundraisers
Tired of selling overpriced candy and gift wrap? Why not let us help you by having a coffee fundraiser? Your organization can raise up to $5 per pound of coffee you sell (and the average person goes through a pound every 2 weeks!)
Corporate Coffee
Life is too short for bad coffee! We know companies often sign up for expensive corporate coffee services that provide subpar coffee for their employees. We believe you deserve good coffee to get you through the day!
Give a Gift
Want to show your appreciation or give a gift that anyone can use? Why not a Brew Gift Card? You can purchase one here or stop in at one of our locations for a gift card or some "Brew Bucks." So, show someone some love today!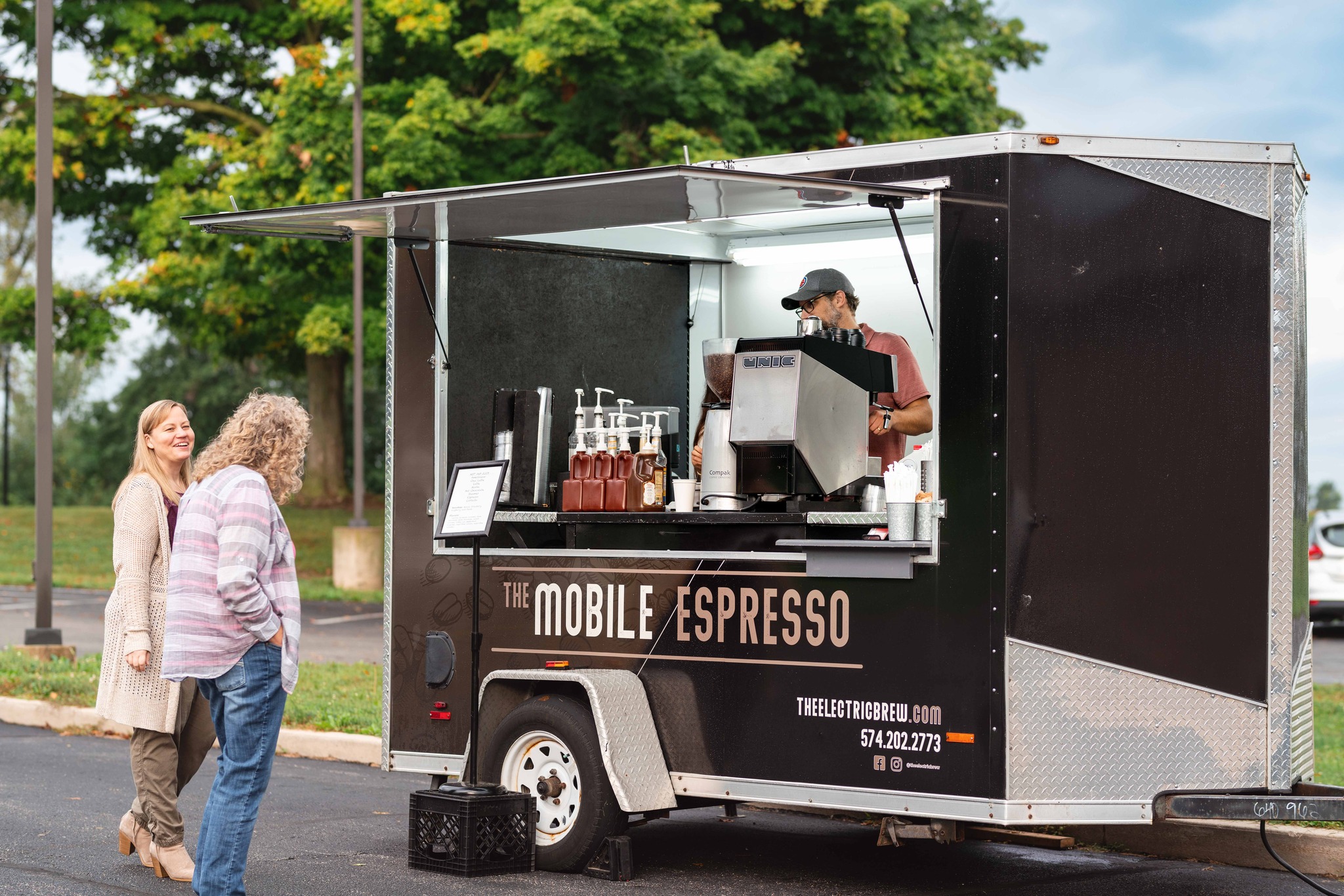 We'll bring it to you!
Level up your next event by booking our Espresso bar and have your favorite specialty drinks on hand for your guests! Great for graduation parties, weddings, corporate events, employee appreciation days, or family reunions!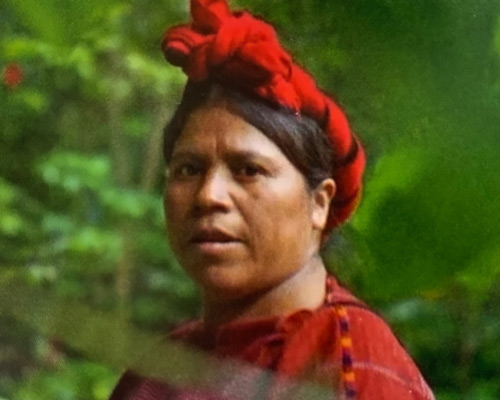 It's about Relationships
We're more than a coffee house; we also roast our own beans. But not just any bean! Many of our beans are purchased from co-ops and farmers who are using their profits to create new opportunities for people in their communities. When you buy our beans, you are supporting communities around the world.